News
Welcome to our new website. We felt it was necessary to reach out to all potential new patients and existing ones and hope you find the site useful.
We encourage you to use the website as a source of information as it will be updated regularly to ensure that the latest contact details, opening hours and information on our services are always at your fingertips.
---
Harmful Misinformation - 22nd February 2021
Practice Policy for Patient Registration
The practice requires all patients to attend on a regular basis and our policy is that patients that have not attended for 2 years or more will be deregistered.
At the end of last week, we saw a massive surge of patients contacting the practice because of inaccurate spread of misinformation on the "Oldland and Surrounding Areas" Facebook page. A patient had falsely said that because of COVID we were wiping patients off our lists due to non-attendance when the practice was closed during lockdown. There then followed a train of toxic comments reinforcing that we wipe patients off at a drop of a hat and aren't coping with COVID at all. Our phone lines became inundated with patients asking if there was any truth behind this nonsense, and those patients with genuine pain had difficulties getting through.
Although the practice was forced to close, following guidance by the Chief Dental Officer, from 26th March 2020 to the 7th June 2020, on reopening we were told to prioritise urgent dental care and many routine examinations had to be cancelled. From January 2021, we have begun to see a lot more routine treatments, including examinations and in calculating patient's registration we exclude these months when we were unable to carry out routine care. If you have not had a check-up since March 2020 or before, please contact the practice to arrange one.
We do not deregister patients without a valid reason. All patients that have an appointment receive an email a few days before to remind them of their appointment. On missing an appointment, patients that rebook are told that if they miss again they risk losing their registration. Failure to not attend 2 appointments will result in deregistration. Those patients that repeatedly cancel appointments, especially at short notice also jeopardise their registration. We understand that sometimes things happen out of your control and may cause you to not be able to attend your appointment, and this is why we look at each case individually. We do not mind patients cancelling and rearranging an appointment, as long as we have at least 24hours notice. This way we can offer it to another patient.
COVID has meant it is even harder to find an NHS dentist. So please respect and value your place at the practice.
Don't forget, if you have an appointment, the onus is on YOU to keep it and turn it.
---
Coronovirus (COVID-19) UPDATE – 18th July 2021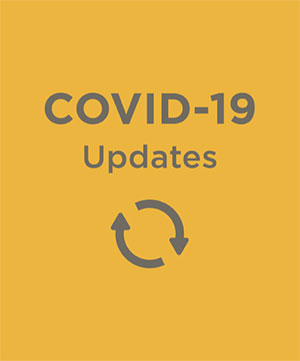 EASING OF RESTRICTION AND HEALTHCARE SETTINGS
The Prime Minister has confirmed that public restrictions will be significantly eased on the 19th July.
However, the Government's COVID-19 Response: Summer 2021 guidance states : "Health and care settings will continue to maintain appropriate infection prevention and control processes as necessary and this will be continually reviewed. Guidance will be updated based on the latest clinical evidence this summer."
The practice will therefore continue to follow the current Infection Prevention Control (IPC) guidance for dentistry in full, for the safety of everyone, while it remains in place.
As a healthcare setting, staff, patients and visitors are still expected to continue to follow social distancing rules as well as using face coverings, masks and other PPE.
Please respect the government's decision. Do not challenge our staff when asked to follow these guidelines – they are there to protect you and everyone else.
---
Coronovirus (COVID-19) UPDATE – 27th December 2020
New Changes from January 2021
Since the beginning of June, when the government announced we could reopen, we have been prioritising urgent dental care and finishing off treatment that was started before the first lockdown.
From the start of January, dental practices across England have been asked to see more patients and increase their NHS delivery targets. This means that from the 4th January we will be welcoming back all patients that require routine treatment like check-ups. If you are overdue a check-up- please contact the practice by either email (info@oldlanddental.co.uk or telephoning 0117 9324455). Our reception team will also be contacting you soon to arrange an examination and we sincerely hope you will agree to this visit in order to ensure that no new dental problems like tooth decay or gum disease have reared their ugly head; to ensure continued registration at the practice and that the practice remains viable and open for the foreseeable future.
We understand that some of you may still have reservations about attending the practice however we are following the highest possible infection control guidelines. We have made significant changes to make our premises safe for our staff and patients and would encourage all patients to continue to seek care as required.
---
Coronovirus (COVID-19) UPDATE – 4th November 2020
The Second Lockdown
From the 5th November England will go into another national lockdown. However, unlike the first lockdown when face-to-face care was suspended, during this four-week period of additional restrictions, dental services will stay open and travel to access dental care will be permitted. Given the rigorous safety measures we are working to, the practice will remain open and safe.
We are continuing to operate at a fraction of our former capacity, owing to COVID restrictions and are still not seeing many routine appointments, like check-ups. However, we are still open to treat those with urgent problems. So, if you have already booked an appointment with us, please do not cancel. We would encourage all patients to continue to seek care as required.
---
Coronovirus (COVID-19) UPDATE – 6th September 2020
Return to Work – Face-to-Face Patient Care
It is now 13 weeks since we re-opened the practice and we are still adapting to our "new normal". We are seeing far fewer patients and it will inevitably be several months before we are treating anywhere near the same volume of patients pre-COVID. Many of you may already have appointments (e.g. examinations) that were booked 6, 9, or 12 months ago. Many routine appointment are having to be postponed to prioritise those in pain or that require appointments to complete treatment started prior to lockdown. However, we are still keen to see children and those classed as high caries risk (prone to cavities and decay). Our reception team are therefore routinely contacting and cancelling several patients that have non-urgent appointments. If you are one of those patients that has an examination and are due to be seen soon and you are unsure whether your appointment will go ahead - please email (info@oldlanddental.co.uk) or telephone (0117 9324455) the practice to confirm if this appointment will still go ahead.
Please do not turn up at the practice to check or cancel your appointment.
Please remember that all our safety measures remain in place: -
Patients should ideally telephone (0117 9324455) or email (info@oldlanddental.co.uk) for an appointment (do not turn up without an appointment or to make one).
All patients will be triaged over the phone (and again at their appointment) and COVID screening questions will be asked.
Face coverings must be worn in all communal areas of the practice e.g. reception, waiting room. Any patients arriving without a face/nose covering will not be allowed into the practice.
With the exception of children and patient with carers, patients should come alone.
A distance of at least 1 metre must be observed if another patient is present in the dental practice.
Access to the practice will be via the back door (car park side). DO NOT ACCESS THE PRACTICE VIA THE FRONT.
On arrival, your temperature will be taken using an infrared, non-contact thermometer. You will need to sanitise your hands, before you enter the practice.
If you have been given an appointment, you will need to wait in your car until we telephone/fetch you. Try not to turn up early for your appointment.
Our toilet facilities are closed (except for hand washing), so please spend a penny before you leave home.
Ideally, please pay by card.
Many thanks for your patience and understanding.
Oldland Dental Practice

---
Bath Half 2017
On Sunday 12th March one of the most iconic road races returned to the streets of Bath. Amongst the 12,748 runners running the two lap 13.1 miles in the Bath Half Marathon were a group of local dentists. Four of the dentist that crossed the finish line work at Oldland Dental Practice. Hesham, Matt, and the two Louise's helped raise over £1000 for the charity Bridge2Aid.
Bridge2Aid is a charity that helps train rural-based health workers in developing countries. It provides them with the skills, equipment and resources that they will need to provide emergency dental care in a world where over 70% of the population currently do not have access to even basic dental treatment.
The training is carried out by volunteer dentists, nurses, hygienists and therapists from the UK and other parts of the world. For over a decade Bridge2Aid has demonstrated success in both Tanzania and Rwanda, making access to life-changing treatment available to more than 4 million people.
Well done guys! What am amazing achievement.
---
Chernobyl Life Line Charity
For over 13 years the practice has supported the Chernobyl Children's Life Line Charity. Following the Chernobyl nuclear explosion in 1986, Belarus was an area particularly affected by the radioactive fallout. The Charity helps by bringing children from in and around Belarus for recuperative 4 week breaks to the UK. Whilst on their UK stay, they receive the kindness and generosity from their host families, as well as other service providers.
On Friday 17th July, two dentists from the practice saw 8 Belarusian children. Many of the children had not seen a dentist for many years and were in desperate need of treatment.
We are proud as a practice to be affiliated with the wonderful work the charity does and look forwards to seeing some new and old faces again next year!
Katie Davies – 22nd July 2015
---
Congratulations!
Congratulations to both Tracy and Jennifer who successfully passed their Dental Nurse Examinations in March 2015 and each has been awarded the NEBDN National Certificate. Both nurses have been studying towards their National Diploma in Dental Nursing (NEBDN) qualification for over two years and have been rewarded for all their dedication and hard work.
All the dental team recognise how much effort both nurses put into passing their exams and their accomplishment is a real credit to the practice.
Well done girls!

Katie Davies - 10th March 2015