Welcome To Oldland Dental Practice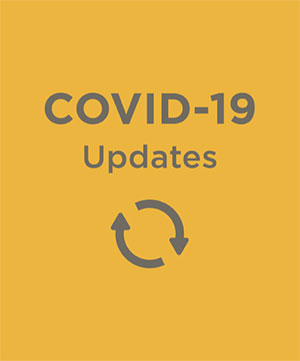 Coronovirus (COVID-19) UPDATE – 31st May 2020
Return to Work – Face-to-Face Patient Care
As many of you will be aware, the government gave the green light last week for dental practices to re-open and resume face-to-face patient care from the 8th June.
This news was broken to the public without forewarning to the dental profession and this has caused extreme frustration amongst many dentists up and down the country.
Our practice will be opening on that day (8th June) but we just wanted to be clear that this may not be business as usual. Re-opening safely is dependent upon appropriate Infection Prevention Control and PPE availability. The pace at which patient care can begin will be largely determined by stock levels of PPE that the practice currently holds and can access from suppliers and staffing levels. Unfortunately, this may limit the range of dental care that can be offered. It will take some time before services return to what you previously experienced as normal. Please be patient.
Initially, the practice plans to carry out those procedures that are non-aerosol generating (aerosol generating procedures in dental care include the use of high speed dental drills and ultrasonic scalers). In order to allow adequate time to clean and disinfect between patients, we will not be able to see anywhere near the same volume of patients that we used to. So, patients will be triaged before being offered an appointment and only those we feel fit our PPE criteria will be seen.
We have implemented various practice, staff and patient changes to make it safe for our staff and patients.
Things to consider and how you can help:
Patients should ideally telephone for an appointment (do not turn up without an appointment or to make one).
All patients will be triaged over the phone (and again at their appointment) and screening questions will be asked, but not everyone will be offered an appointment.
With the exception of children and patient with carers, patients should come alone.
A distance of at least 2 metres must be observed if another patient is present in the dental practice.
Appointments will be managed to allow for social distancing between patients. That might mean that you're offered fewer options for scheduling your appointment.
Access to the practice will be via the back door (car park side). DO NOT ACCESS THE PRACTICE VIA THE FRONT.
On arrival, your temperature will be taken using an infrared, non-contact thermometer. You will need to wash and sanitise your hands, before you enter the practice.
If you have been given an appointment, you will need to wait in your car until we telephone/fetch you. Try not to turn up early for your appointment.
Our toilet facilities are closed (except for hand washing), so please spend a penny before you leave home.
We only accept card payments at this present time.
As more PPE become available, we will endeavour to provide more varied treatment.
Our community has been through a lot over the last few months and all of us are looking forwards to resuming our normal habits and routines. But while many things have changed, one thing has remained the same – our commitment to your and our staff's safety.
Many thanks for your understanding.
---
We have been an established dental practice in Oldland Common, Bristol for a number of years and pride ourselves on offering the very best in patient care in a warm and homely environment.
Our professional team is committed to providing the very best in quality dental care and treatment to you and your family.
We hope you enjoy browsing our website.
Your views count
We are always keen to hear your views so please feel free to provide feedback if you have any comments or suggestions concerning our website or the services we offer.